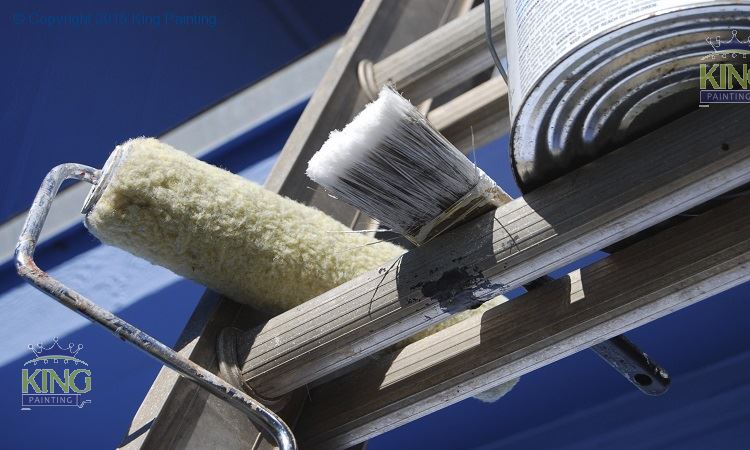 One DAY SERVICE
King's Paint-For-A-Day is the perfect solution to hire a trainedly, certified, fully-insured house painter at a daily rate to complete those little projects that restore and extend the beauty of your home.
King Painting's Paint-For-A-Day program is the perfect solution when you have a small painting project.  Our Paint-For-A-Day includes 8 hours of labour by an expert painter, as well as all necessary premium paint, tools, and equipment. 
King'sPaint-For-A-Day includes:
- Touch up your trims 
- Change the colour of one or two small rooms 
- Paint a bedroom, bathroom or kitchen
- Pressure wash your home exterior
- Up to 3 doors including frames
- Paint or stain entry doors
- Refresh faded exterior trim
- Repair damaged woodwork
- A professionally trained King Paint Technician
- A fully-equipped King Painting vehicle with all necessary tools and supplies
- 8 hours of efficient, high-quality labour on the projects of your choice
- And much more—just ask us through contact! 

We encourage our Painter-For-A-Day clients to purchase paint before our painter arrives in order to maximize the time he/she has to get the job done. Of course we'll help determine how much paint is needed – and can happily purchase paint for you if you'd prefer. 
 We strongly recommend the use of Dulux or Taubmans' paint products. When it comes to paint, choosing a quality product makes a significant difference in the appearance and performance of the finish.